Hickory inlay
This detail shot shows the contrast between new hickory flooring inlaid in reclaim pine. Note the old saw cuts on the edge of the table. The long-leaf pine was pulled from an old house built in the 1920s.
details, dining, hickory-inlay, old-pine, reclaimed-wood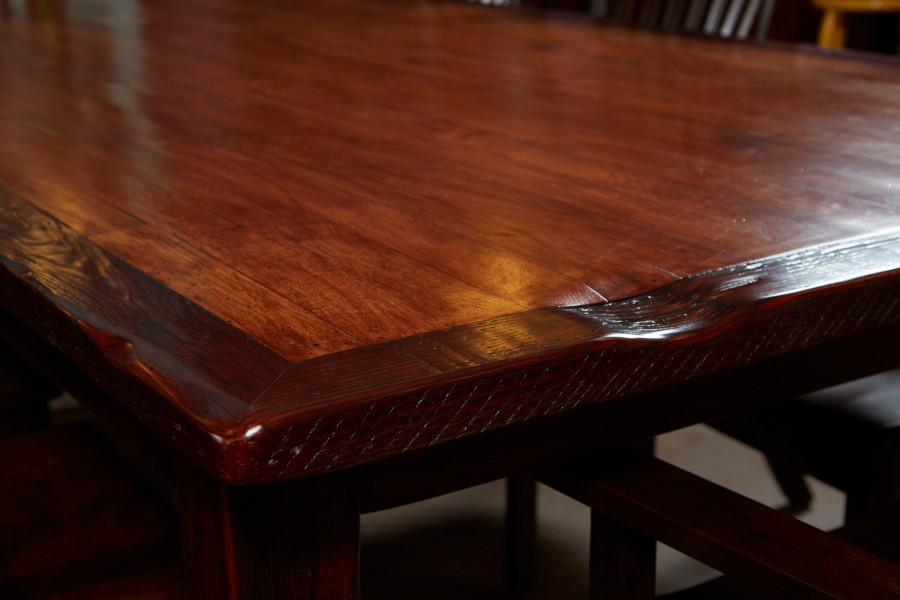 Come Visit
1811 Avenue G
Rosenberg TX, 77471
Thursday-Friday 10am-4pm
Saturday 10am-3pm
(281) 341-0479
Custom Orders
Whether you already have the perfect piece of wood to turn into a one of a kind piece of furniture or don't find a piece that meets your specifications already on our showroom floor, we are happy to build a custom piece of furniture that you will fall in love with.
Come by the Shop
We like do business in person, please come by the shop, thanks.