Cabinet in the raw.
This is what our furniture looks like before it has been sanded, oiled, or sprayed. The saw cuts are clearly visible and the grain is truly unique. It looks really good finished too.
cabinet, old-pine, reclaimed-wood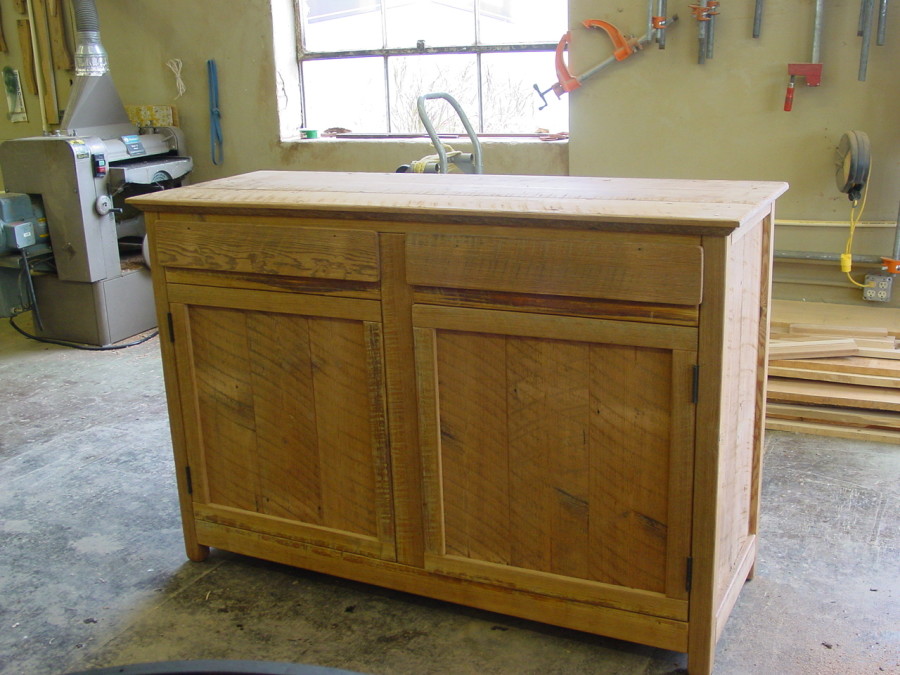 Come Visit
1811 Avenue G
Rosenberg TX, 77471
Thursday-Friday 10am-4pm
Saturday 10am-3pm
(281) 341-0479
Custom Orders
Whether you already have the perfect piece of wood to turn into a one of a kind piece of furniture or don't find a piece that meets your specifications already on our showroom floor, we are happy to build a custom piece of furniture that you will fall in love with.
Come by the Shop
We like do business in person, please come by the shop, thanks.